Browsing the shelves of a local bookstore, Booktowne in Manasquan, New Jersey, the cover of Dr. Robert Pinsky's new autobiographical memoir, Jersey Breaks beckoned me to take a look.
Dr. Pinsky's doctorate is not in Optometry. He is a Ph.D. in philosophy from Stanford University and, as the cover of his book notes midway, he was former poet laureate of the United States and a Pulitzer Prize finalist.
The top line of the book cover is a quote from Bruce Springsteen which says, simply "Truly the voice of the Jersey Shore", which is interesting since most people when asked who they would identify as the voice of the Jersey shore would probably pick Bruce. Bruce, particularly in the early phase of his musical career identified poets such as Robert as his muse. Pinsky's poetry, as he tells it, evolved from his early training as a saxophonist. The muse and the musician shared a stage at Wamfest, the Words and Music Festival, with Bruce doing a reading of Robert's Samurai Song toward the end, blending it into a Bruce composition, Darkness at the Edge of Town.
Samurai Song
When I had no roof I made
Audacity my roof. When I had
No supper my eyes dined.
When I had no eyes I listened.
When I had no ears I thought.
When I had no thought I waited.
When I had no father I made
Care my father. When I had
No mother I embraced order.
When I had no friend I made
Quiet my friend. When I had no
Enemy I opposed my body.
When I had no temple I made
My voice my temple. I have
No priest, my tongue is my choir.
When I have no means fortune
Is my means. When I have
Nothing, death will be my fortune.
Need is my tactic, detachment
Is my strategy. When I had
No lover I courted my sleep.
Which brings us to the Prologue of Pinsky's new book that begins with this eye-catching opening:
"Given my background, a dear friend recently asked me, How is it that I became a poet rather than a criminal or an optometrist?
I could quibble. My father, Milford Pinsky, was an optician, not an optometrist. (A common mistake.) And it's true that his father, Dave Pinsky, was a criminal. But as my aunt Thelma used to say, her pop was in the liquor business, and it happened to be during Prohibition. That was the era when Dave, my Zaydee Pop, as I called him, pursued the liquor business in our hometown, Long Branch, New Jersey … [Later on]
"… I'll repeat the important distinction: Opticians make and sell eyeglasses. Optometrists study for an OD degree, qualifying them to project the eye chart and ask you if the letters become more clear as they flip the lenses. An ophthalmologist, considered to be the highest category of the three, is a medical doctor who specializes in the care of the eyes. Optometrists write prescriptions for corrective lenses: a profession. Opticians like Milford Pinsky practice a trade, grinding lenses and dispensing eyeglasses." (p. 34)
"… After an anxious month or two, my father opened his own business, of a kind Long Branch had not seen before. An optician's office. Since he could not examine eyes, the enterprise would not work unless people who had seen medical doctors brought him eyeglass prescriptions to fill. The names of local ophthalmologists- Dr. Strauss, Dr. Ciampa, Dr. London, Dr. Niederhoffer – had the mystical weight of ancient capricious gods. Some of them asked for kickbacks, money paid for every patient they sent to the optician. Shrewd and moralistic, the gentle former Boy Scout Milford Pinsky politely declined to make those payments – and, in one of his favored expressions, it all worked out okay." (p. 42)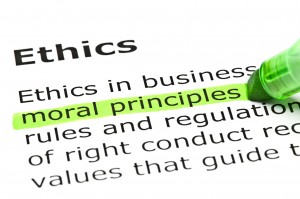 It is fair to say that times have changed to some extent since Pinsky's father made his living as an optician. His characterization of Optometry is woefully outdated, and I would surmise that ophthalmologists no longer ask for kickbacks from opticians for sending patients their way to have glasses made. Ethics do continue to be a topic of discussion in ophthalmology (see here for example), and in optometry (see here for example), as they should be.