Amazing that it's coming up on 12 years since Dr. Dan Fortenbacher blogged about the synergy between OT intervention for sensory processing disorder (SPD) and optometric vision therapy. I was reminded of that today when a parent came in with a fact sheet her daughter's OT hd given her about SPD as it relates to the eyes. As you can see below, the subcategories of SPD are Sensory Modulation Disorder, Sensory Discrimination Disorder, Postural-Ocular Disorder, and Dyspraxia. Postural-Ocular Disorder is associated with poor functional use of vision, often seen with vestibular and proprioceptive problems.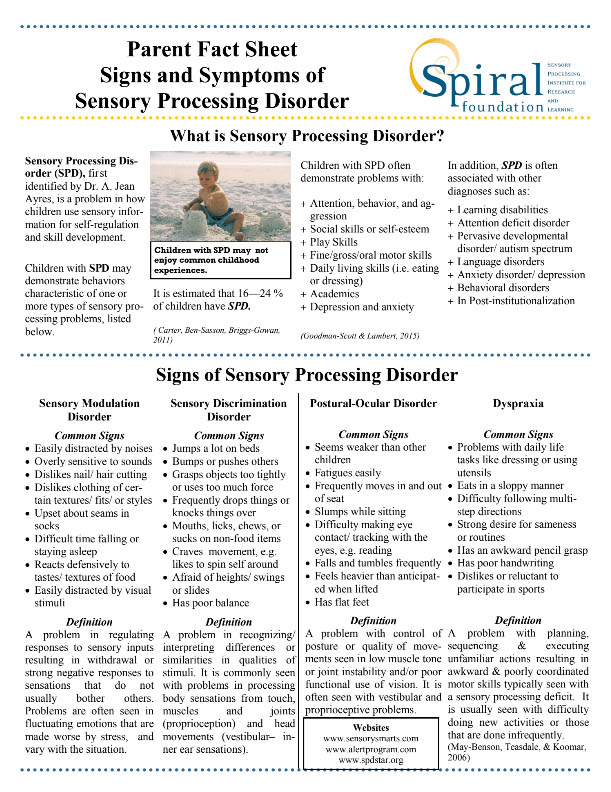 You'll notice the similarities between this condition and one that was identified by Dr. Orlando Alves da Silva and Teresa Alves da Silva as Postural Deficiency Syndrome in an article they co-authored for VDR in 2019. Their treatment of the condition was with appropriate prisms whereas the OT approach to Postural-Ocular Disorder is heavily weighted toward bilateral integration including infinity walk.
The area of visual-vestibular-proprioceptive integration is a high multidisciplinary one. In addition to OTs and PTs, our colleagues Drs. Sanet and Hillier have spoke often about their collaboration with an osteopathic physician, Dr. Viola Fryman. You might be interested in this website which discusses the role of the eyes in postural balance, which notes:
These dysfunctions in the eyes reveal postural imbalances which cause the following symptoms:
– Head rotation
– Back and neck pain: neck pain, sciatica, lumbago, etc.
– Headaches
– Visuospatial dyspraxia, concentration disorder
– Dizziness, nausea
– Fatigue visual
– General tiredness
This website promotes Barre's Complete Vertical Axis examination, which appears to be a type of posturography assessment along with free space Maddox rod testing.